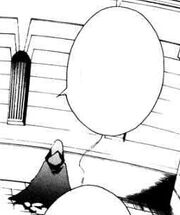 The Key is in a form of a human wearing a cloak almost covering most of its body. It is first seen in Chapter 6 where its role is technically a key in opening Caterpillar Lane.
It perished during the incident where the Duke creates a ruckus in Wonderland.
Alice was able to enter Caterpillar Lane when he accomplishes his mission of attaining loyalty from the Queen thus, obtaining the key as his reward.
Ad blocker interference detected!
Wikia is a free-to-use site that makes money from advertising. We have a modified experience for viewers using ad blockers

Wikia is not accessible if you've made further modifications. Remove the custom ad blocker rule(s) and the page will load as expected.