Caterpillar

キャタピラー

Kyatapirā

Alias

Centipede

Gender

Female

Status

Alive

Nationality

Manga Debut
Caterpillar (イモ虫, Imomushi) is a character in the manga series, Are You Alice? She is the caterpillar from the apple Alice picked from the market stalls at Caterpillar Lane. Upon her first meeting with Alice, she pulls his hand to her breasts, making Alice flabbergasted. She leads Alice and the Mad Hatter to Caterpillar Lane and she brings them to another world from the book, "100 Tales of Caterpillar Lane", in search of Dormouse.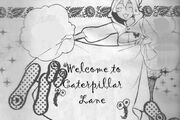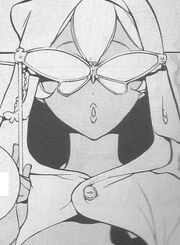 Ad blocker interference detected!
Wikia is a free-to-use site that makes money from advertising. We have a modified experience for viewers using ad blockers

Wikia is not accessible if you've made further modifications. Remove the custom ad blocker rule(s) and the page will load as expected.