===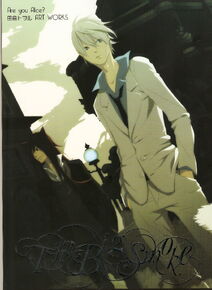 The official art book of "Are you Alice?". It contains pictures drawn especially for the occasion, and comments of production.===
Information
Edit
Language: Japanese.

Pages: 47 pages (counting front and back).
Arts: Full Color.

Artist: Tagura Tohru
Direct Download
Edit
Thanks to mrkurotaku for it!♥Anexusxlr 21:48, July 23, 2011 (UTC)
Ad blocker interference detected!
Wikia is a free-to-use site that makes money from advertising. We have a modified experience for viewers using ad blockers

Wikia is not accessible if you've made further modifications. Remove the custom ad blocker rule(s) and the page will load as expected.